MARINE STRATEGY FRAMEWORK DIRECTIVE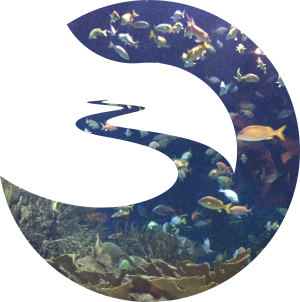 The Technical Subgroup of Marine Litter of the Marine Strategy Framework Directive was created with the objective of developing work that responds to the issues arising from the implementation of a descriptor 10 - Marine litter of MSFD. The evolution to Technical Group resulted from the recognition of the quality of the work developed that contributed to the reinforcement of its responsibilities and for a greater autonomy.

Following the publication of the Commission Decision 2010/477/EU, concerning the criteria and methodological standards for assessing good environmental status of the marine waters on 1 September 2010, currently under review, the Member States (MS) in accordance with a mandate of the Directors of the EU Sea requested the DG ENV/COM the creation of a sub-technical working group on marine litter that will report to the Working Group on the Good Environmental Status WG (GES), for implementation of the roadmap of the Marine Strategy Framework Directive (MSFD) in the field of the Descriptor 10 - Marine Litter, with a focus on the identification of gaps and sharing of best practices, due to the inexperience of MS in matters of marine litter and the fact that there are no harmonized procedures.
The importance of the theme, as a result of the advancement of knowledge in this field and the need to take concrete measures that respond to the current challenges, as well as the recognition of the meritorious work carried out within the subgroup, led to evolute to Technical Group of Marine Litter of the Marine Strategy Framework Directive.
The Technical group of Marine Litter has a presidency shared by 3 institutions: the Institut Français de Recherche et d'Exploitation de la Mer (IFREMER), Joint Research Center of the European Commission (JRC ISPRA,) and the Environment Agency of Germany, also includes delegates from MS, Regional Marine Conventions (OSPAR, HELCOM, Barcelona) and other interested parties and invited experts.
The work of this group of 2011 resulted in the report "Marine litter - Recommendations for the implementation of the requirements of MSFD". The Directors of the Sea of the EU decided, on 8.12.2011, the continuation of the technical -group on the basis of the roadmap developed as part of the group's recommendations. Particular attention should be given to issues associated with the identification of the origins of marine litter.
In the work of this technical group, a number of technical reports have been published in support of the decision on the issues on the European political agenda and the adoption of adaptation, remediation and/or mitigation measures is urgent.
"Guidance on Monitoring Marine Litter in European Seas", MSFD Technical Subgroup on Marine Litter, 2013
"Identifying Sources of Marine Litter", MSFD GES, TG Marine Litter - Thematic Report, 2016;
"Riverine Litter Monitoring - Options and Recommendations", MSFD GES TG Marine Litter - Thematic Report, 2016;
"Harm caused by Marine Litter", MSFD GES, TG Marine Litter - Thematic Report, 2016;
"Marine Beach Litter in Europe - Top Items" a short summary, George Hanke, JRC, 2016.